School of Performance

Brisbane's Longest Running Burlesque & Variety School
2020 School of Performance dates:
TERM 2 - Cancelled due to Coronavirus Precautions
TERM 3 - Cancelled due to Coronavirus Precautions
TERM 4 - Monday 10th August – Wednesday 30th September
CaBBaret Noir - Saturday 3rd October
TERM 5 - Monday 19th October – Wednesday 9th December
CaBBaret Buffet - Saturday 12th December
Due to the continuing worsening of the Coronavirus situation, BB has decided to cancel Term 2 classes. This decision was certainly not made lightly but she feels it is important to put everyone's health and safety at the forefront and take precautions to not meet as class groups.
We will be offering online class content, one-on-one training and at home training challenges. There will be more information sent out on this in the next week and due for release on 30th March.
Please stay safe out there and take precautions to stay healthy, reach out to our community if you are concerned for your mental health, personal well being or any other worry in this very stressful time.
Keep being fabulous BBSOP, we will get through this unprecedented situation together as a community.
Teacher Profiles
BB le Buff - Director - School of Performance
BB started out her dance training in traditional dance styles such as, jazz ballet, contemporary, funk and tap; and her love of classic musical movies took her at the tender age of 7 to pursue training in competitive Ballroom Dance as well.
She studied Burlesque with Lola the Vamp in 2007 and after one Term of classes was invited to perform on her national tour. She has never looked back and has been performing burlesque ever since! BB started her School of Performance in 2009.
BB started her circus training with Vulcana Women's Circus and then also took classes at Circa and attended intensive workshops at the Tasmanian Circus Festival; as well as many other short courses. She went on to work for Circa and is still a casual trainer for Vulcana.
Join BB le Buff's School of Performance on Facebook: click here
Follow BB on Facebook: click here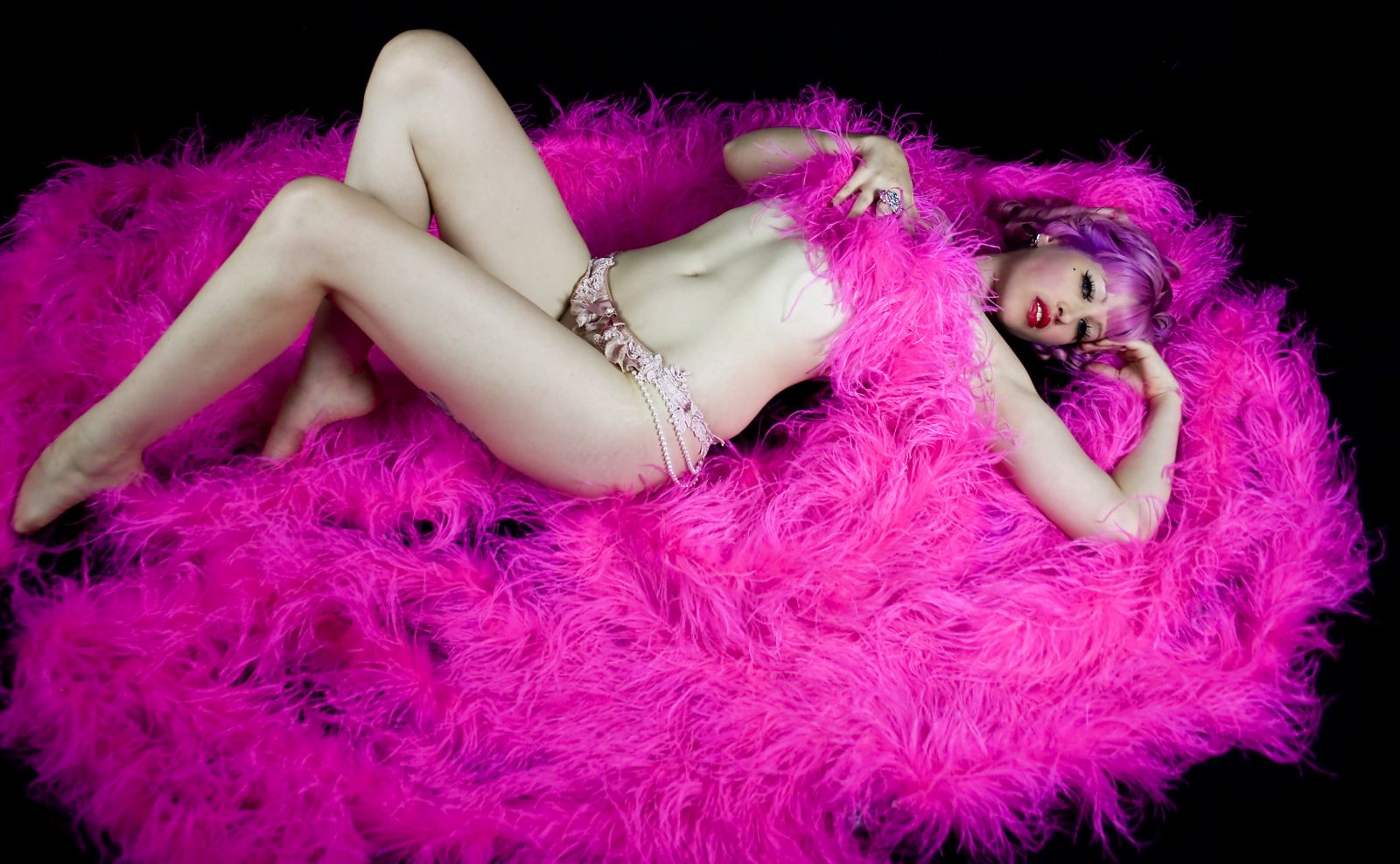 Atlas Grey
Miss Atlas Grey loves a good sparkle, feather and dramatic lighting. A classically trained ballerina who has ditched the tutu (mostly) to get down and flirty with her newfound love for burlesque.

She has studied multiple styles of burlesque under the guidance of The Bombshell Burlesque Academy and BB Le Buff's School of Performance since 2016. Slowly build up her stage time, Atlas has performed with the Bombshell's student troupe for Curves & Claws and Rats Tatts & Pinups. Along with developing and performing duo acts for Curves & Claws Nerdlesque, Doomsday Disko and CaBBaret. Until debuting as a soloist at the 33rd Bombshell Ball in 2018. Since then gone on to perform at various Brisbane based shows including Vanguard Burlesque and interstate for Red Light Confidential Melbourne. Competing in The Australian Burlesque Festival; New Follies 2019 and taking out runner up in Burlesque Idol Brisbane heats 2020.
Atlas enjoys the freedom of expression this art form supports, to get lost in a rabbit hole and bring the audience with her. Always up for shimmy, bump, grind or jeté. Miss Atlas Grey is keen to keep showing audiences she's a name not to forget.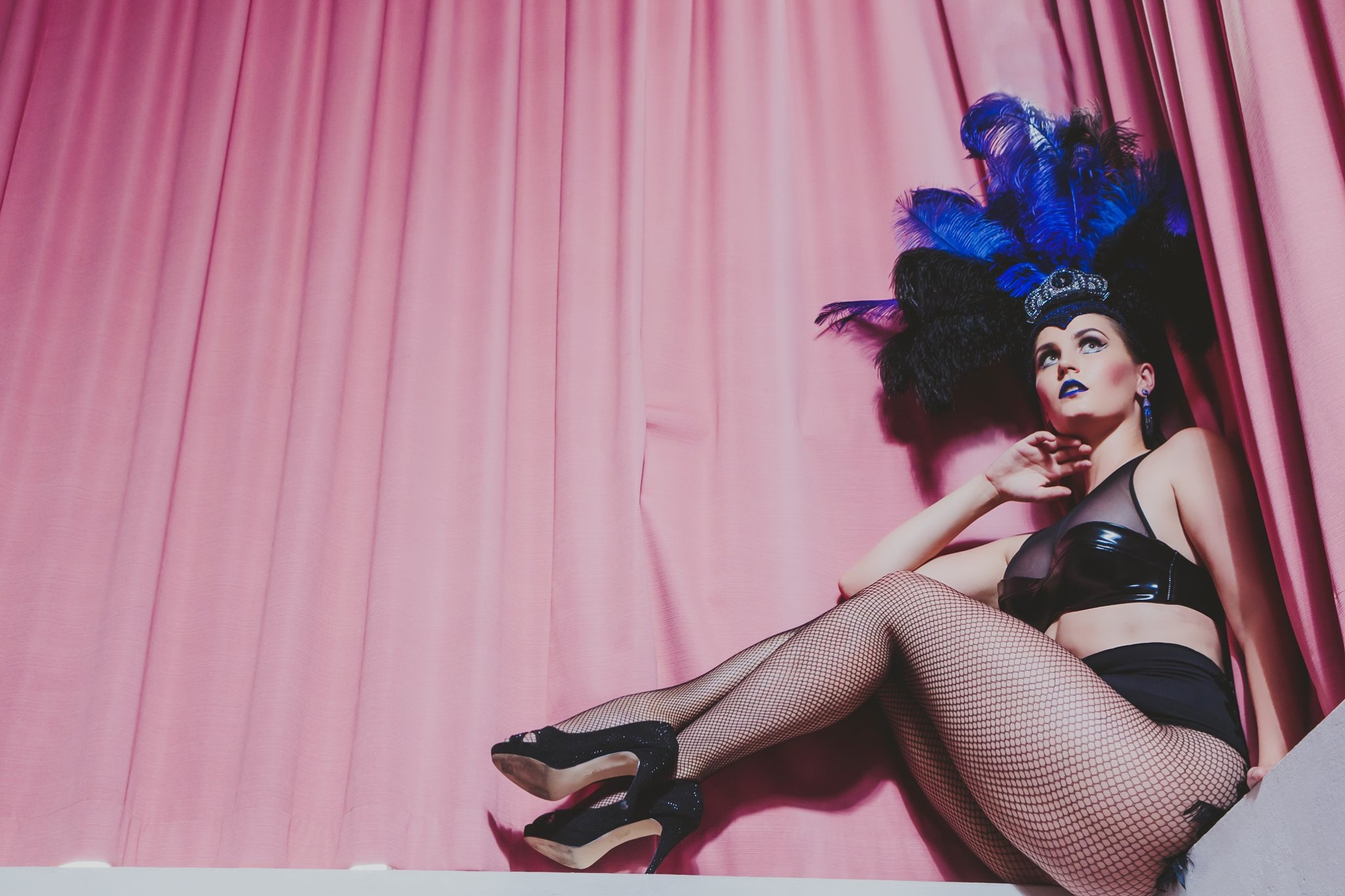 Lipstick Bombshell
Vicky Shield is the Lipstick Bombshell. An award winning pinup and specialist in vintage and glamour hairstyles. Vicky owns Snippets of Time Vintage Styles and you can find her travelling to events to hairstyle in her Tiki Wahini Wagon!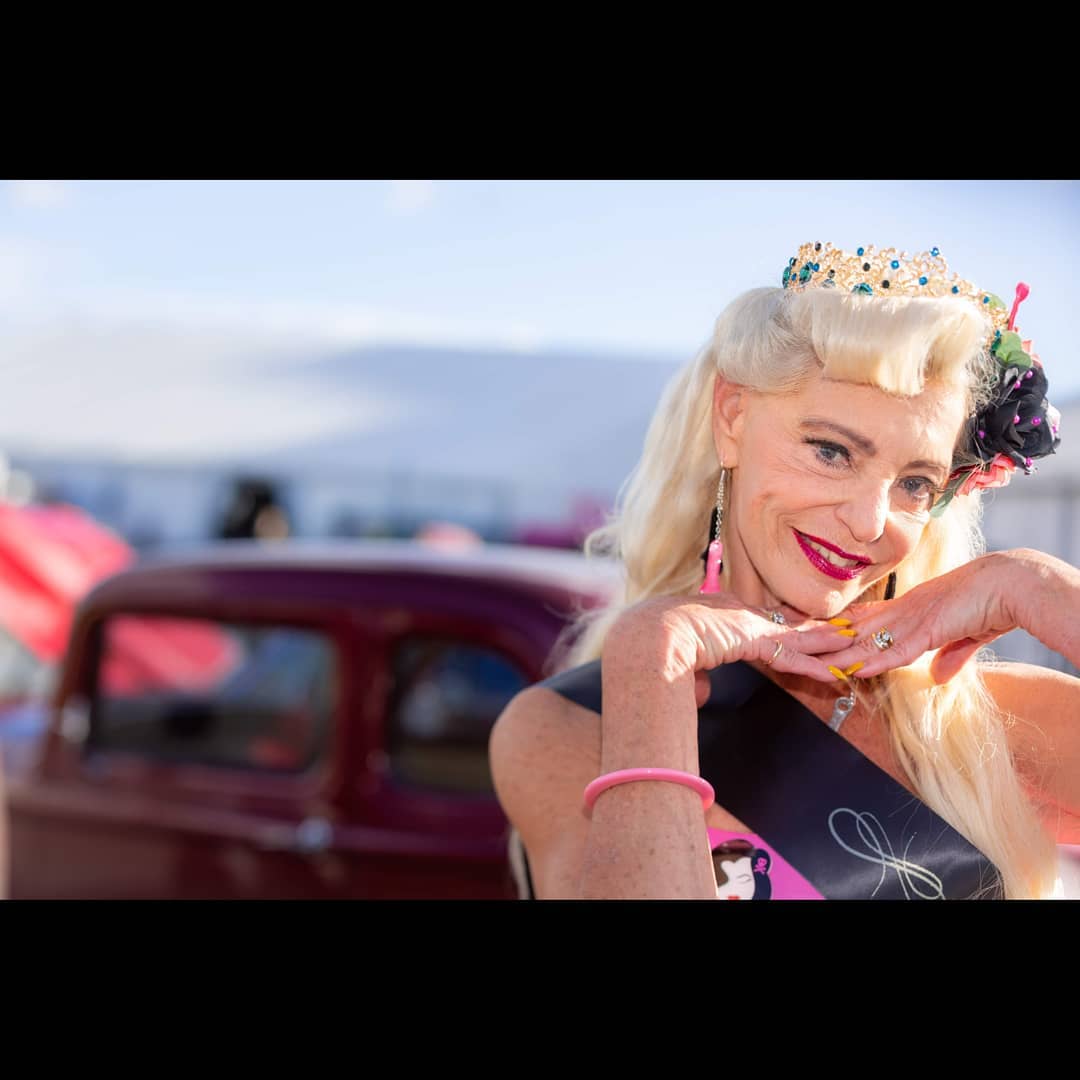 Petra Pan
Petra grew up in a dance studio with her ballet teacher mother. She is a sweet Georgia Peach who has, after years of travelling the globe, settled here in Brisbane. She has a love for all classical dance styles, but discovered her true passion at the age of nine in her first experience of modern circus. Living in the rural United States, she spent hours in the dance studio teaching herself hula hoop basics but found she couldn't go much further without a teacher. Fast forward years later to the age of the internet! Petra began filling in the gaps with online tutorials and then began training at Canopy Studio, a circus school in Athens, Georgia. Petra has also trained and performed with Vulcana Women's Circus in Brisbane and BB le Buff's School of Performance. Today she is largely influenced by her contemporary dance background and creates emotive hula hoop pieces with a neo-circus flair.
Petra also creates her own range of performance and active wear, follow her creations here:
Petra Pan Performance Apparel - https://www.instagram.com/petrapanapparel/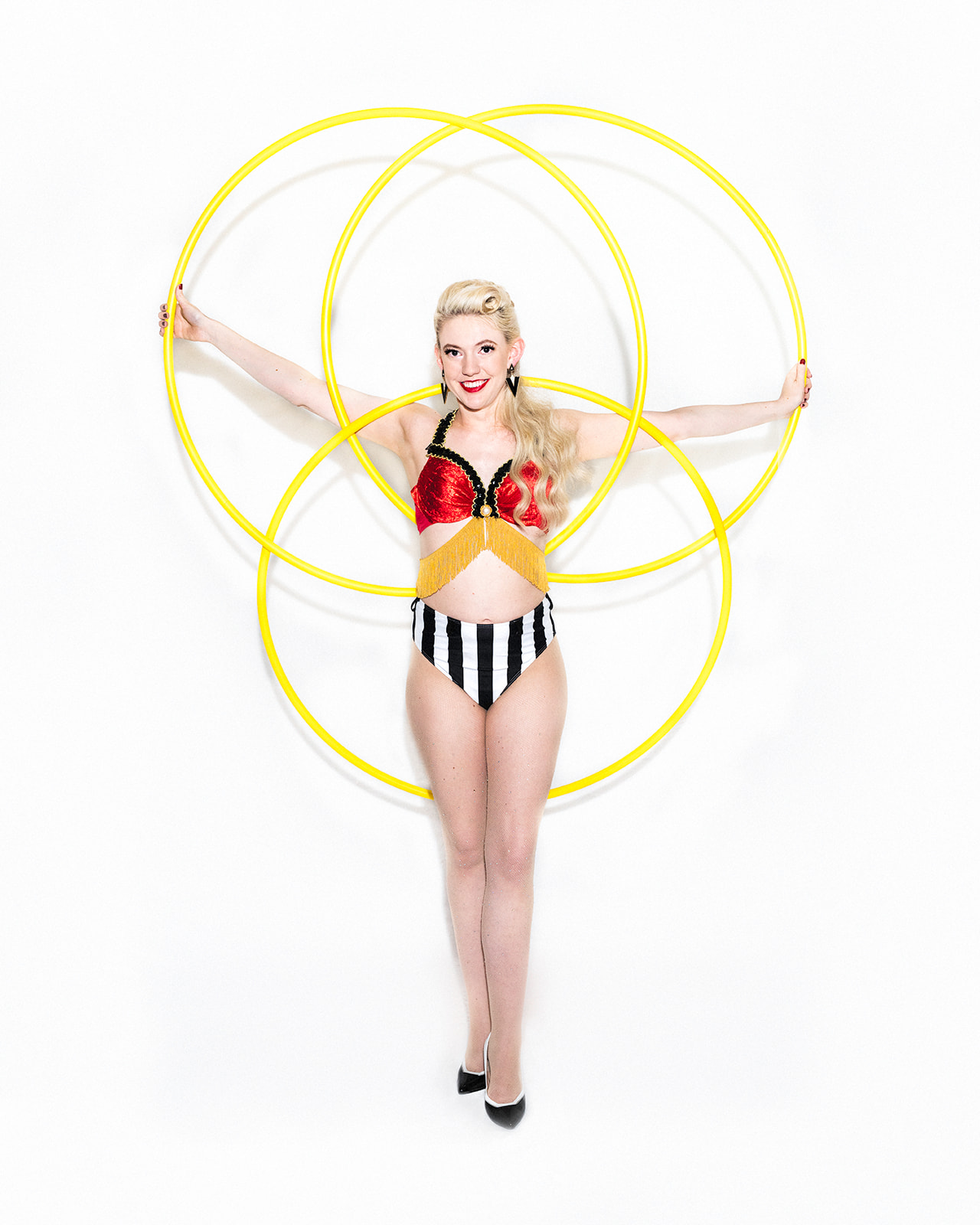 Jenna Renna Ra Ra
Jenna has been dancing since she was four, but the 1960's dance craze holds a special place in her heart. She has a passion for over-the-top exuberant GoGo dances and a love of 60s fashio and music. She has performed her solo work at CaBBaret over the years and cannot wait to come on board as a teacher to share her groovy moves!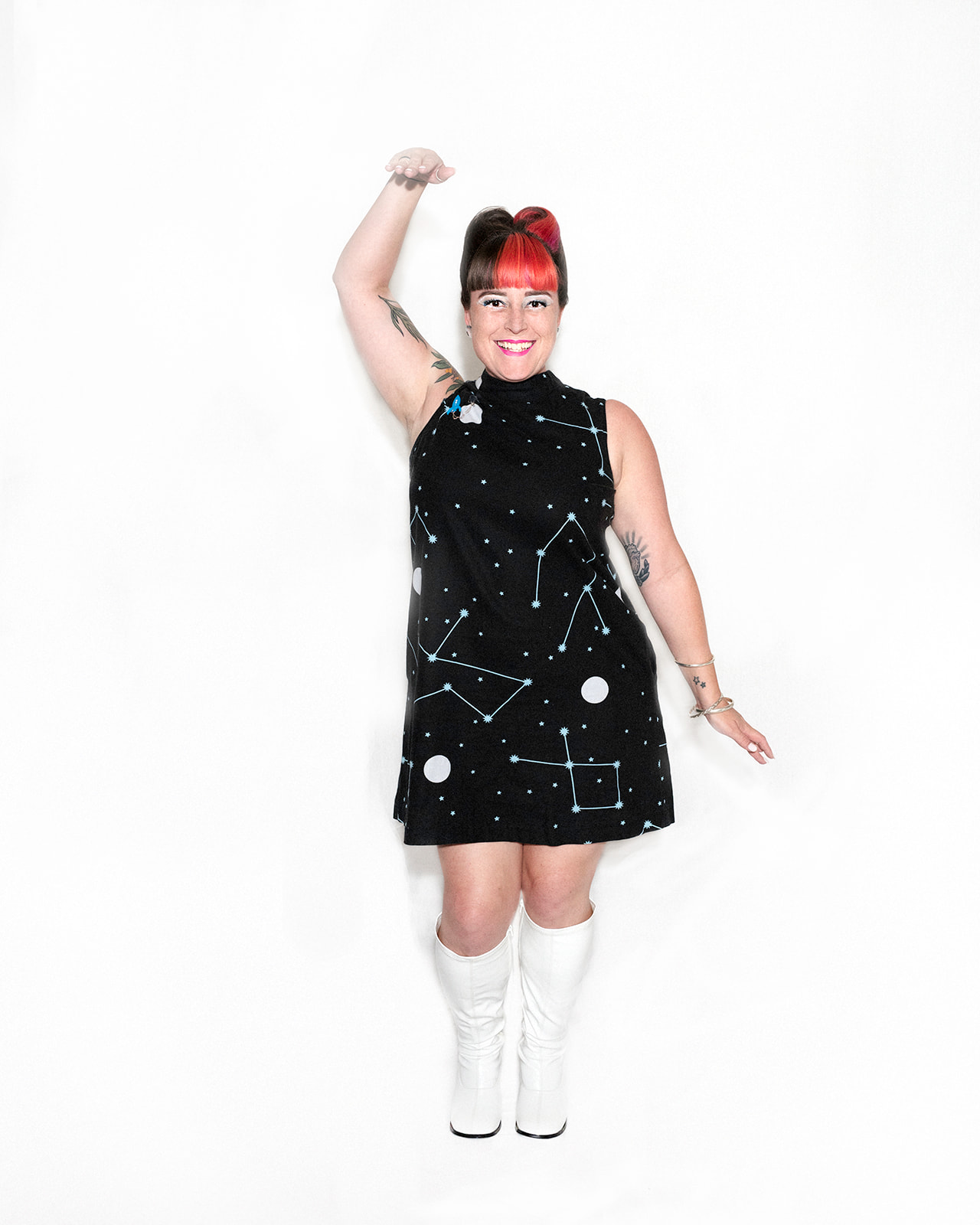 Susie Liqueur
Susie Liqueur has a passion for performance. She has danced since she was 8yrs old, and is CSTD trained in jazz, tap and ballet. After touring the US with her dance troupe as a young adult; Susie discovered the wonderful, weird and wild world of cabaret.
She has a passion for vintage dance styles, especially GoGo, Disco; Charleston; and continues to practice her love of tap dance in all of its classic and modern style interpretations.